MEET THE MISSING LINK BREWING TEAM
Michael Armoury
Brewery
Meet our very own Magic Mike! Mike joined us mid Covid and spent the first few month with us stoically selling cans, coffee and doughnuts with Becky from our doorway shop. 2 1/5 years later and he's still here!'Ive been working at Missing link for 2 ½ years now having started off in the taproom selling donuts during lockdown. Having spent many years selling (and drinking too much) beer I thought it was probably time to learn how to actually make it. I've recently received a credit pass in my IBD foundation in brewing. In the brewery I do everything from packing, tank cleaning and customer order processing to assisting with brewing and the occasional shift in the tap room.'
Becky
Catering & Social Media
Becky Is a few things. She is the owner of The Garden Chef a business she has run for 16 years doing food for a multitude of events. Becky still does lots of outside catering but now also does the food in the Tap Room, the roast clubs, pie nights, small plates are all The Garden Chef. Becky also helps Rachel look after the taproom since she took over. Becky is married to Jeremy founder and head brewer but didn't really get involved in the brewery until Covid hit and took over the tap room as a shop, you may remember doughnuts and brownie boxes, the rest has evolved from there. You will see Becky around helping out with the pods too and planning and organising events. She does all the social media for the businesses, it's Becky who witters on about what's on when. If Becky is not doing any of the above She is walking the pack of brewery dogs or mucking out the horses.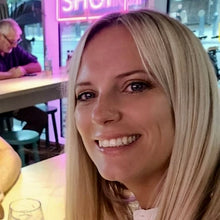 Rachel
Taproom Manager
Meet Rachel. Rachel is our fantastic Tap Room manager, another great beer lover she and her husband love visiting breweries and tap room and they discovered us on one of these trips and of course became a favourite. They came so much that Rachel decided she may as well work here and she's been a brilliant member of our team ever since. Endlessly kind, calm and patient and always happy to chat all things beer, Rachel makes the Tap Room the warm and welcoming place it's become. She can also be found helping out in the brewery, and learning about brewing all the better to advise you on your beer choices.
SOPHIE
Taproom
Sophie, a true beer lover who you will find in the Tap Room. She loves beer and is always ready to help you choose and give advice. Sophie runs her own business @meliandroplay but just loves it here! So what's her favourite?

With 17 different beers to choose from it's hard to pick a favourite as I genuinely love them all. At the moment my go to is the new Primate Idaho 7, its juicy and fruity with tropical aromas making it super tasty, refreshing and well worth a try!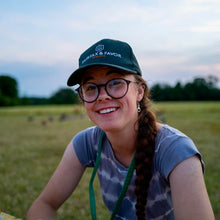 Jess
Brewery & Taproom
Jess is our daughter, she wishes her parents were multi millionaire Hollywood mogels or at least wealthy horse owners but all she gets to do is work in our tap room! If she's not behind the bar she's in the brewery helping can and package and is learning to take readings and help on brew days too. If we let her have any time off you will find her on a horse, or with a dog or both!

Claudia
Catering
You might not recognise Claudia, she works with us and also The Garden Chef usually to be found in the kitchen working away creating roast clubs and small plates, pies and brunch, she is the undisputed queen of gravy. We all work so closely together that the two businesses are almost one so Claudia is also a valued taster, she loves beer and is brilliant at picking out flavours.